Firm Overview: Gold & Witham
Los Angeles DUI Attorneys
With over 40 years of combined experience, the partners from Gold & Witham, Jeffrey Gold and Nigel Witham, have proven that they have what it takes to help clients who have been criminally charged with drunk driving. Their philosophy is simple: legal assistance is most helpful when it is customized and tailored to every individual client. They take the time to get to know their clients and to learn about the individual concerns and needs. Then, armed with this knowledge, they are able to step forward and truly address the case, providing a dynamic defense best suited towards helping their clients.
Meet the Team
Having served time as the Los Angeles District Attorney's Office, both partners have gained a comprehensive knowledge about the law and the ways in which they can apply it to the benefit of their clients. With over 40 years of combined experience between them and a commitment to their clients' success, Gold & Witham is your only choice for DUI defense.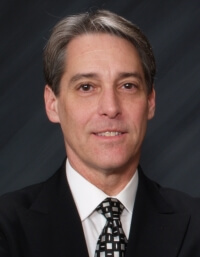 ---
Testimonials
"He was extremely professional and had nothing but my best interests in mind."
"I genuinely felt safer knowing that my case was in his hands."
"Jeff is consistent in contacting you and is never hard to reach. Jeff also got me the best result."
---
Memberships
"Top 100 Trial Lawyers" by The National Trial Lawyers
California State Bar
LA County Bar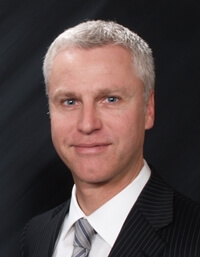 ---
Testimonials
"Mr. Witham went above and beyond what I could've expected. I never had any trouble getting in contact with him."
"They are with you every step of the way through the battlefield."
"If I have to recommend one Attorney for a DUI it would be Nigel."
---
Memberships
"Top 100 Trial Lawyers" by The National Trial Lawyers
California State Bar
LA County Bar
What Makes Us Different
Not All DUI Attorneys Are Created Equal
If you've just been arrested for DUI, you are likely here because you are looking for a defense attorney. One of the most important things for you to know during this time is that not all DUI attorneys are created equal. At Gold & Witham, we have experience and a track record of success you can be confident in. View our case results and our testimonials for more information on our success and client satisfaction.
The Names on the Door Do the Work
Far too often, attorneys pass their clients off onto paralegals or support staff. This will not happen when you work with Gold & Witham. Our motto has always been "the names on the door do the work." When you retain Gold & Witham for your DUI defense, it is attorneys Jeff Gold and Nigel Witham who will handle your case from start to finish. Mr. Gold and Mr. Witham will be the ones to call you and keep you informed, and they will be with you throughout the entire process.
We Take a Unique Approach to DUI Defense
Our approach to DUI defense is much different than most other defense firms in Los Angeles County. Our goal isn't just to make your charges disappear – it is definitely that – but we also focus on rehabilitating the person. Whether this is your first DUI, or you have made this mistake before, our approach involves making sure that you avoid making the same mistake in the future. Through rehabilitation, AA classes, and support from the community, we present you to the judge as a person committed to change. This, accompanied with tough DUI defense tactics, often results in a positive outcome for our clients.
Contact Gold & Witham today!
When your future is on the line, you need someone you can trust – someone who can provide you with comprehensive representation. Gold & Witham knows what is on the line, so call them today. Many people have been in the same situation as you, and the ones who have contacted Gold & Witham for their defense do not regret it.
Contact Gold & Witham today to learn more about how we can help protect you!